National External Diploma Program (NEDP®)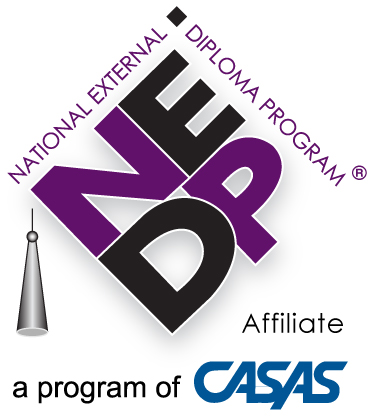 The National External Diploma Program (NEDP®) is an ideal program for students 21 years old or older who are highly motivated and self-directed.
This high school completion program is designed for self-directed adults with life and work experiences and a general familiarity with the computer. Adults demonstrate high school-level skills through completing a portfolio of life skills and academic tasks. This is a flexible and confidential program.
Registration and Class Placement:
Students are required to meet for a counseling session and successfully pass a reading and math appraisal in order to qualify for this program.
For more information, contact Kathy Kijak Program Facilitator/ NEDP® Lead Assessor kkijak@windsorct.org 860.687.2000 x1301
Location:
This program offers flexible scheduling that is agreed upon by you and your assessor. Meetings may take place at the Windsor Board of Education , located at 601 Matianuck Avenue, Windsor. Please use the main entrance.
Masks required when necessary according to WPS safety guidance.